Anonymous fencing
series of color photographic prints, inkjet on adhesive paper, laminated dibond on aluminum
60 x 88 cm
2016
In the sequence of photos "Anonymous fencing", Jenny Feal reveals part of the national Cuban team of fencing. Cuba has been classified as one of the best teams in the world. This country got the best results in the earlies 2000, while the economy faced great problems. The artist captures a fleeting moment as result of a local and global activity. This sequence sends us to the precarious conditions of training of this national team and testifies some questions about this young photographed generation. With "Anonymous fencing", Jenny Feal tries to connect personal and intimate histories with collective and local memories.
This is an "anonymous" fencer portrait. On his back are his last name, Patterson, and Cub, for Cuba. This member of the Cuban fencing team proposes a questioning about the future of his generation. The name on his back will disappear along with the golden age of Cuban sport.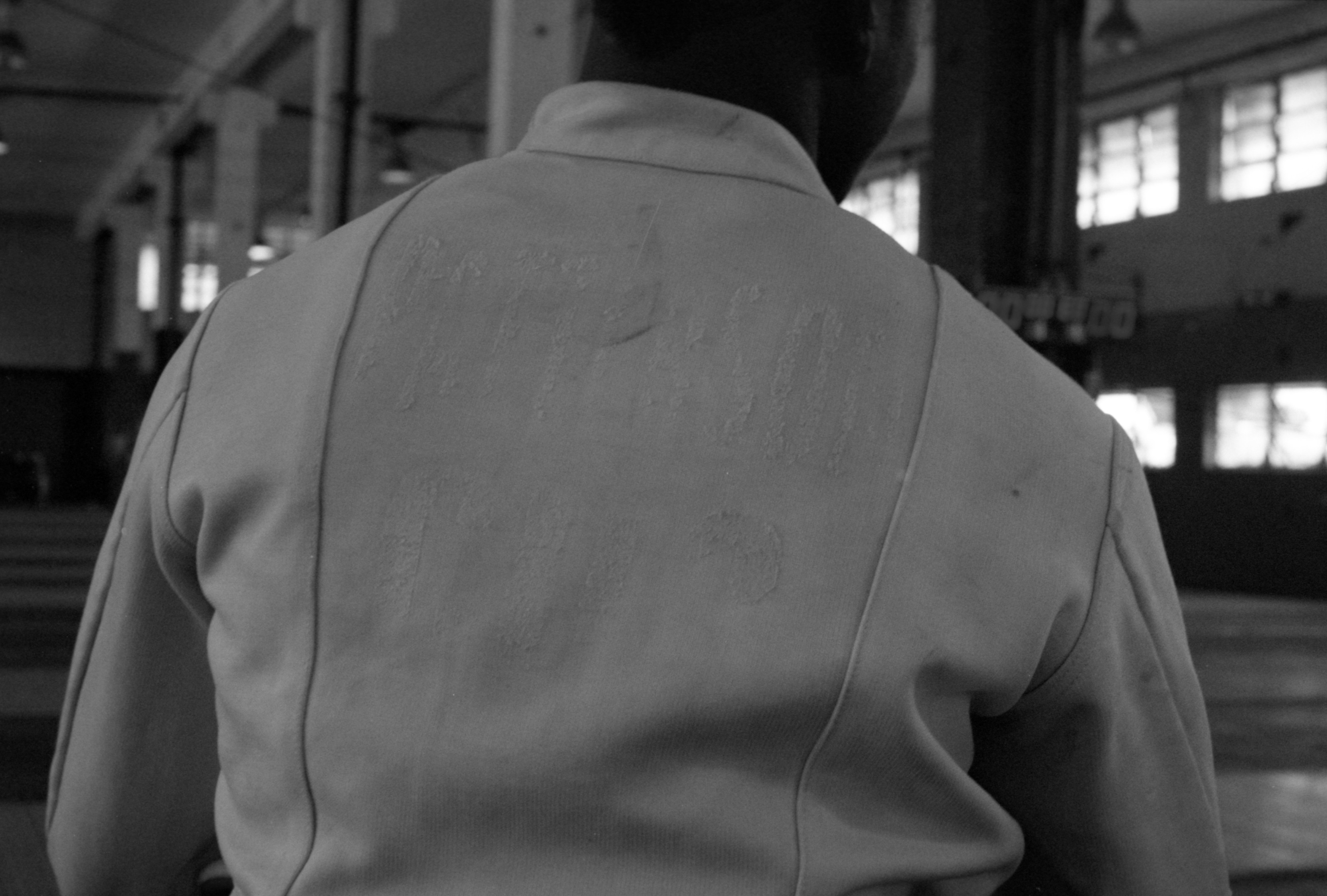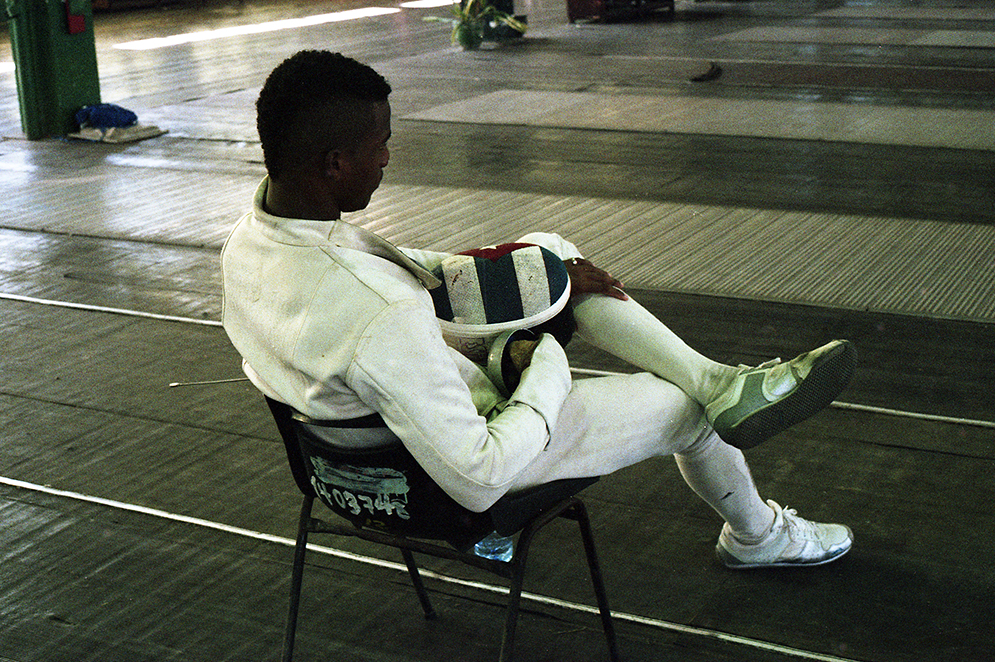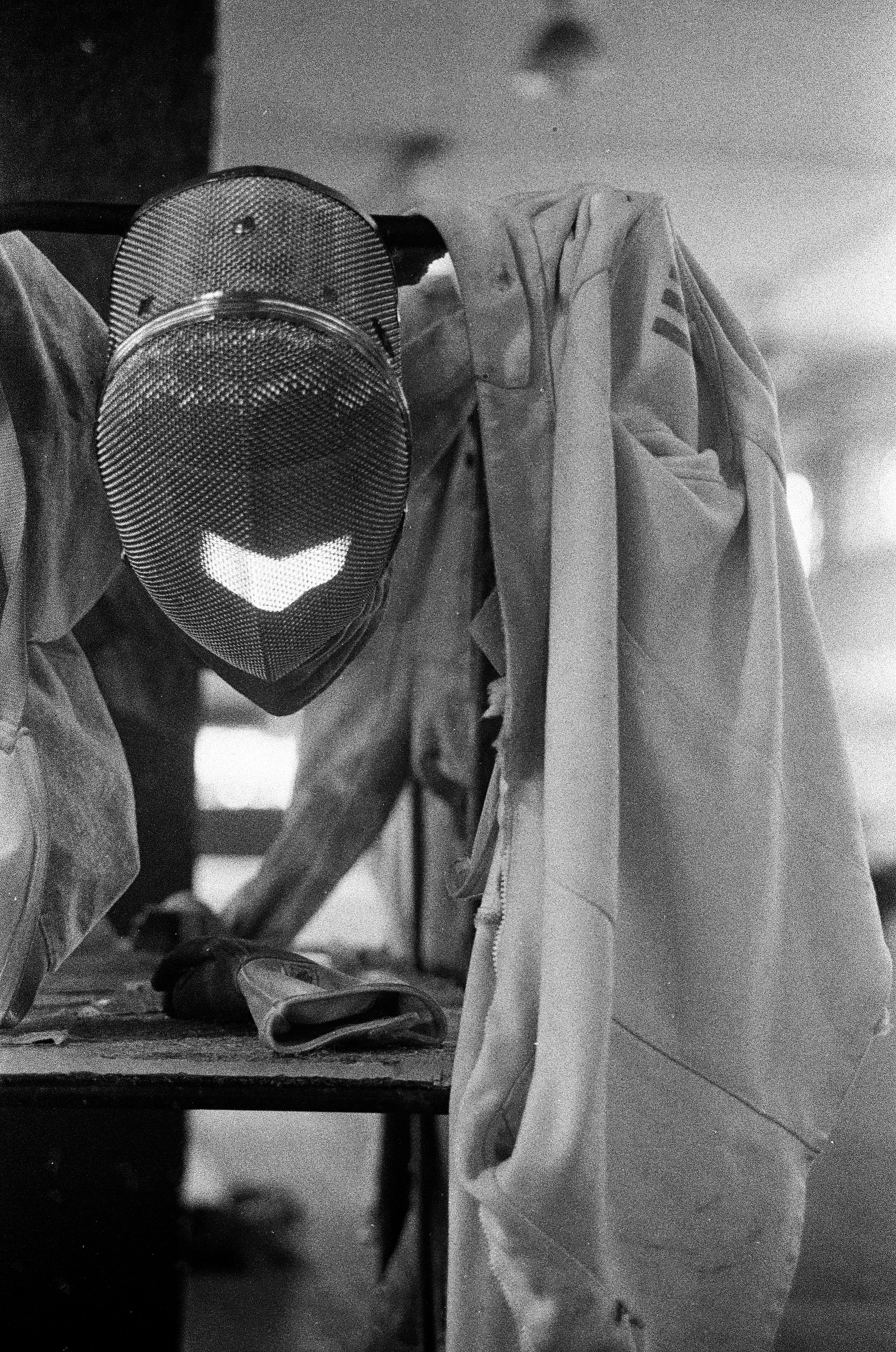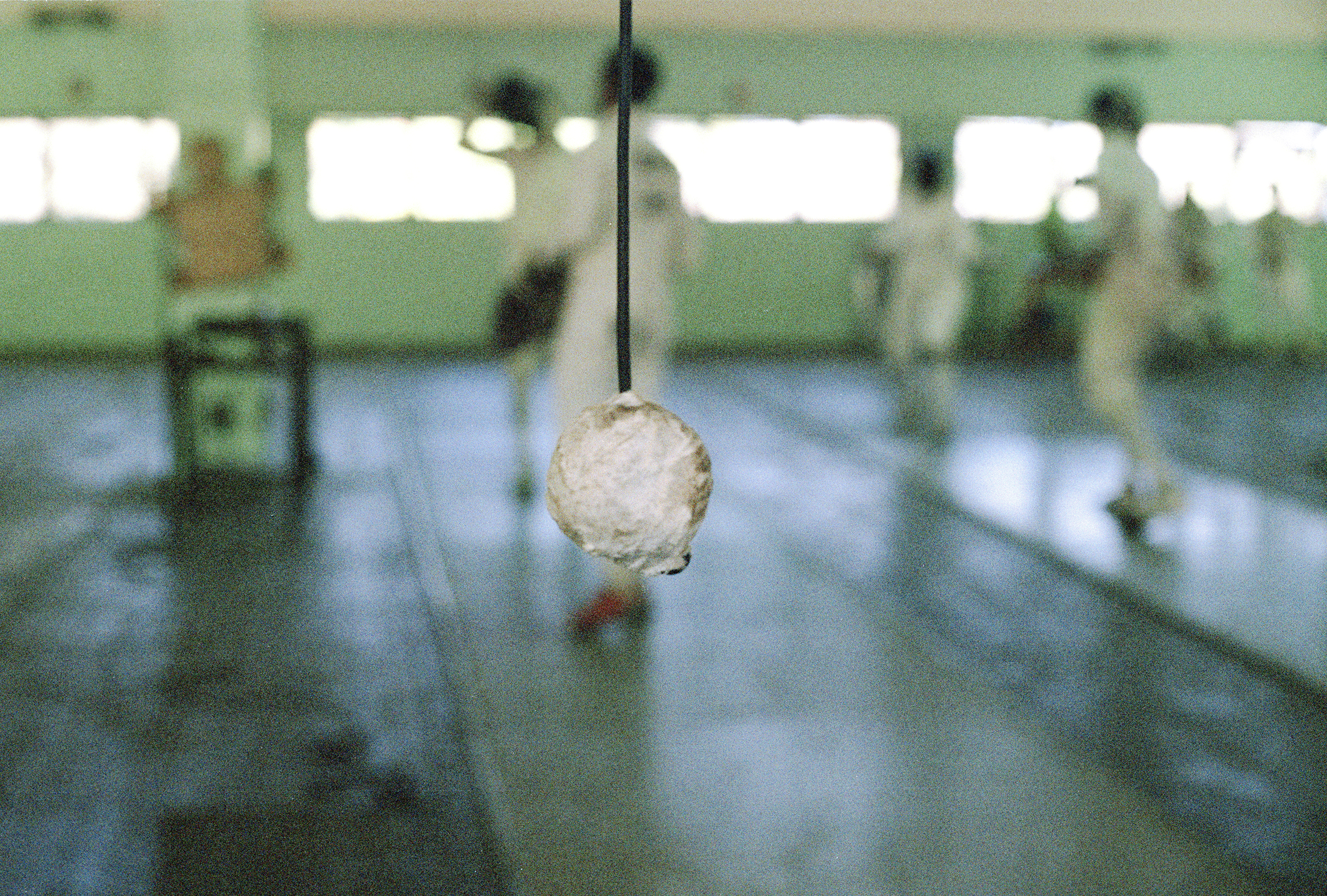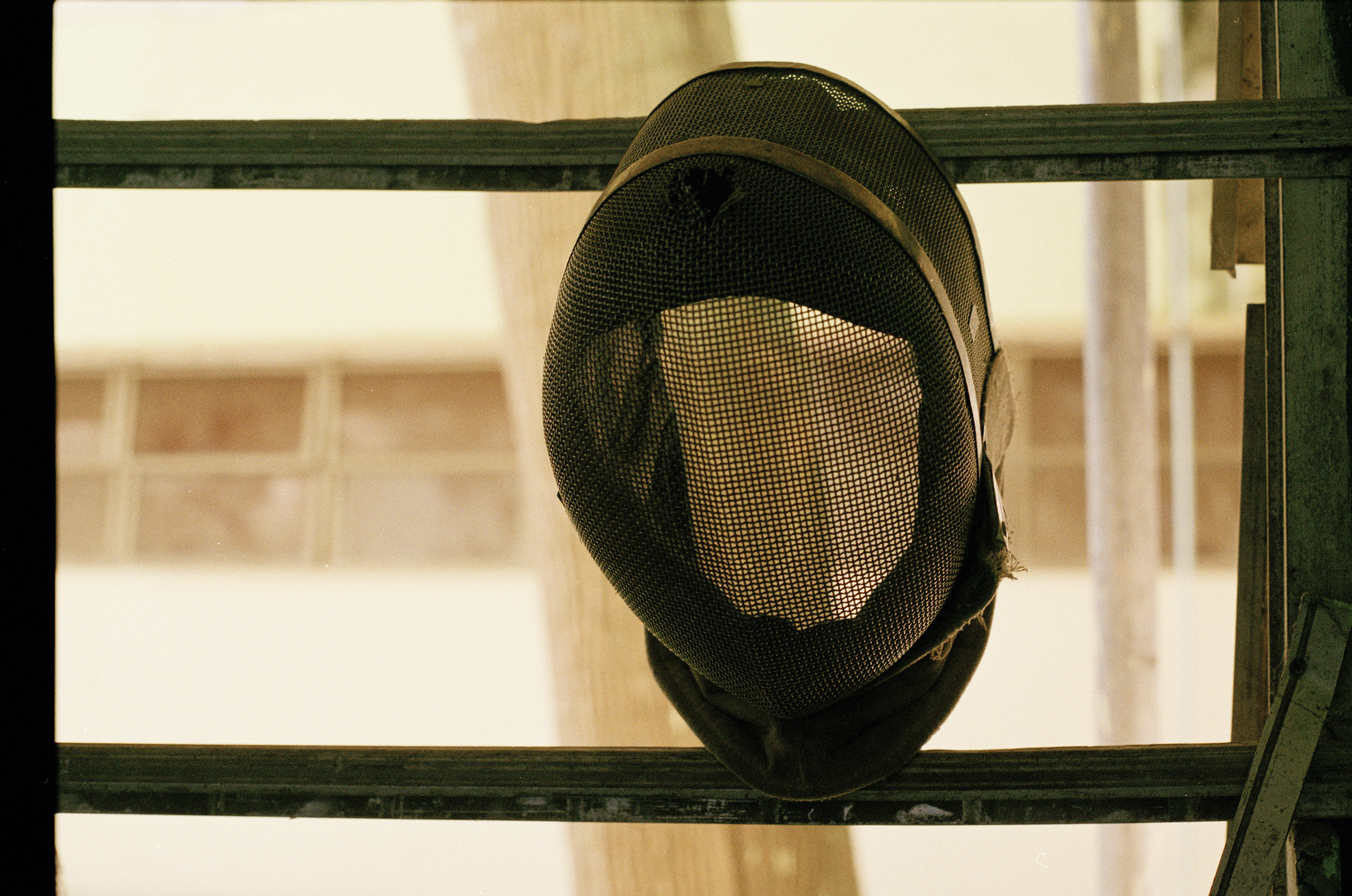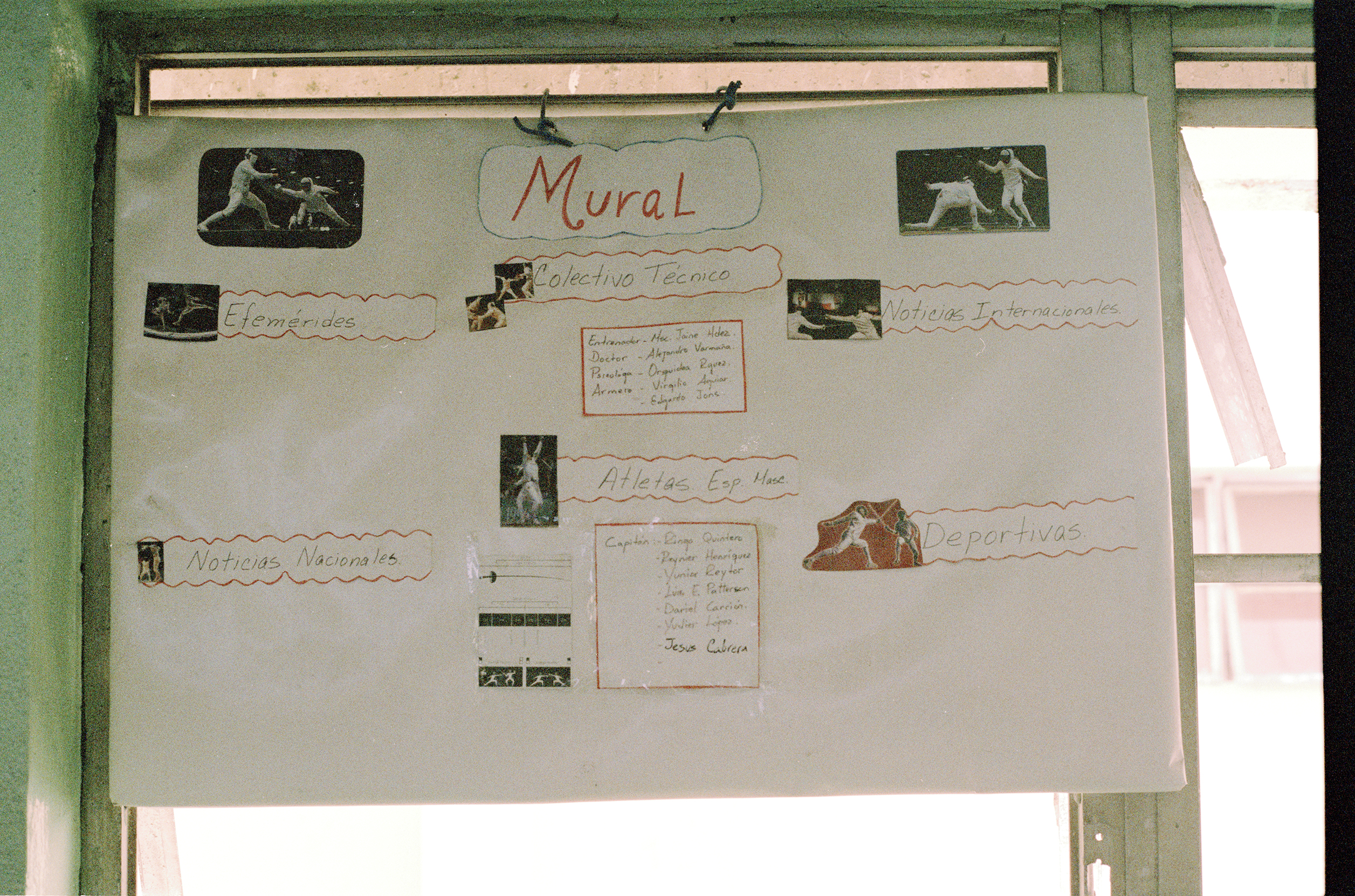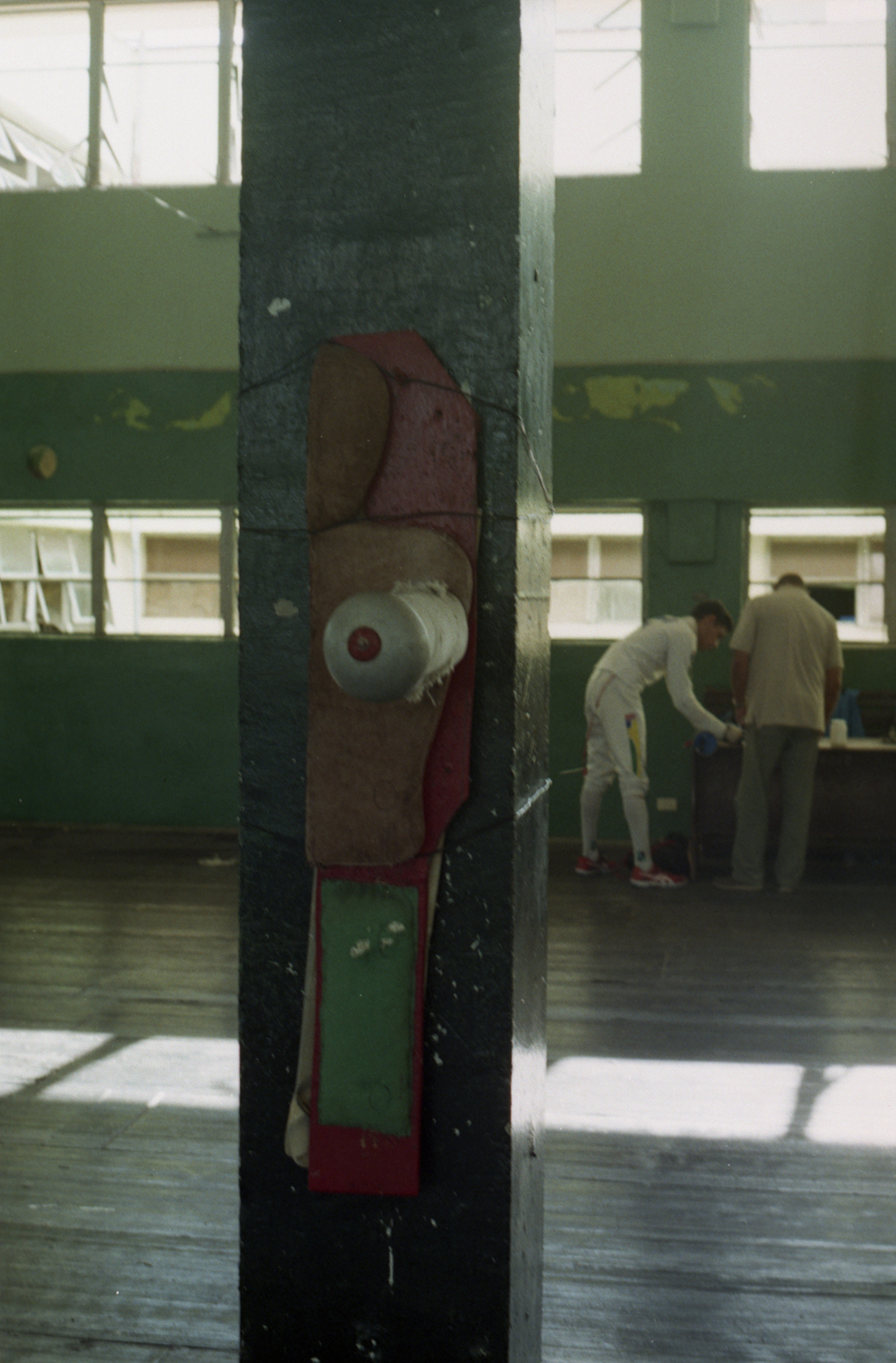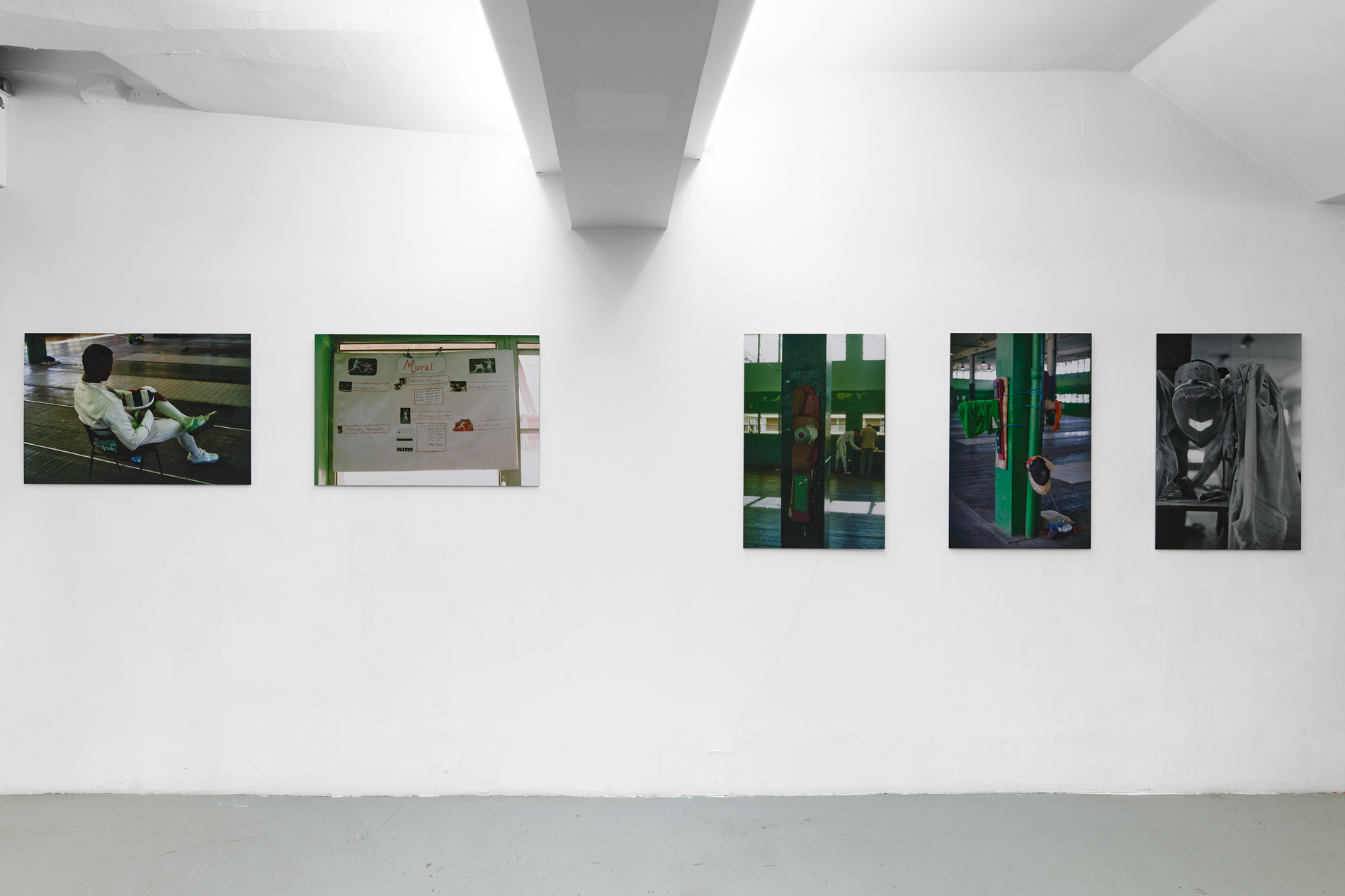 View of the Solo show Mar oculto, Dohyang Lee Gallery, Paris, France. 2019. © Aurélien Mole