Aguas interiores (Interior waters)
red and white raw faience, water
variable dimensions
2018

Aguas interiores embody a set of bodies. We are going to interpret these coconuts at scale 1 as coco-citizens, the characters of an island who secretly dreamed to see the sea. "The coconut, very present fruit in Cuba, is a metaphorical object, but also an exotic cabinet including an exquisite liquid – coconut water. The idea of ​​death is present for the loss of the internal liquid of these coconuts "1. This water abandons fragile tears and leaves it empty internally. It metaphorically embodies the betrayed ideals and the lost hope of several generations. The white earthenware mixed with the coconut milk escapes from the interior of this installation by contributing to its embrittlement to a transformation of the exposure.
1 Except from the text by Simona Dvořáková for the catalog of the exhibition Par tout mais pas pour temps temps, 2018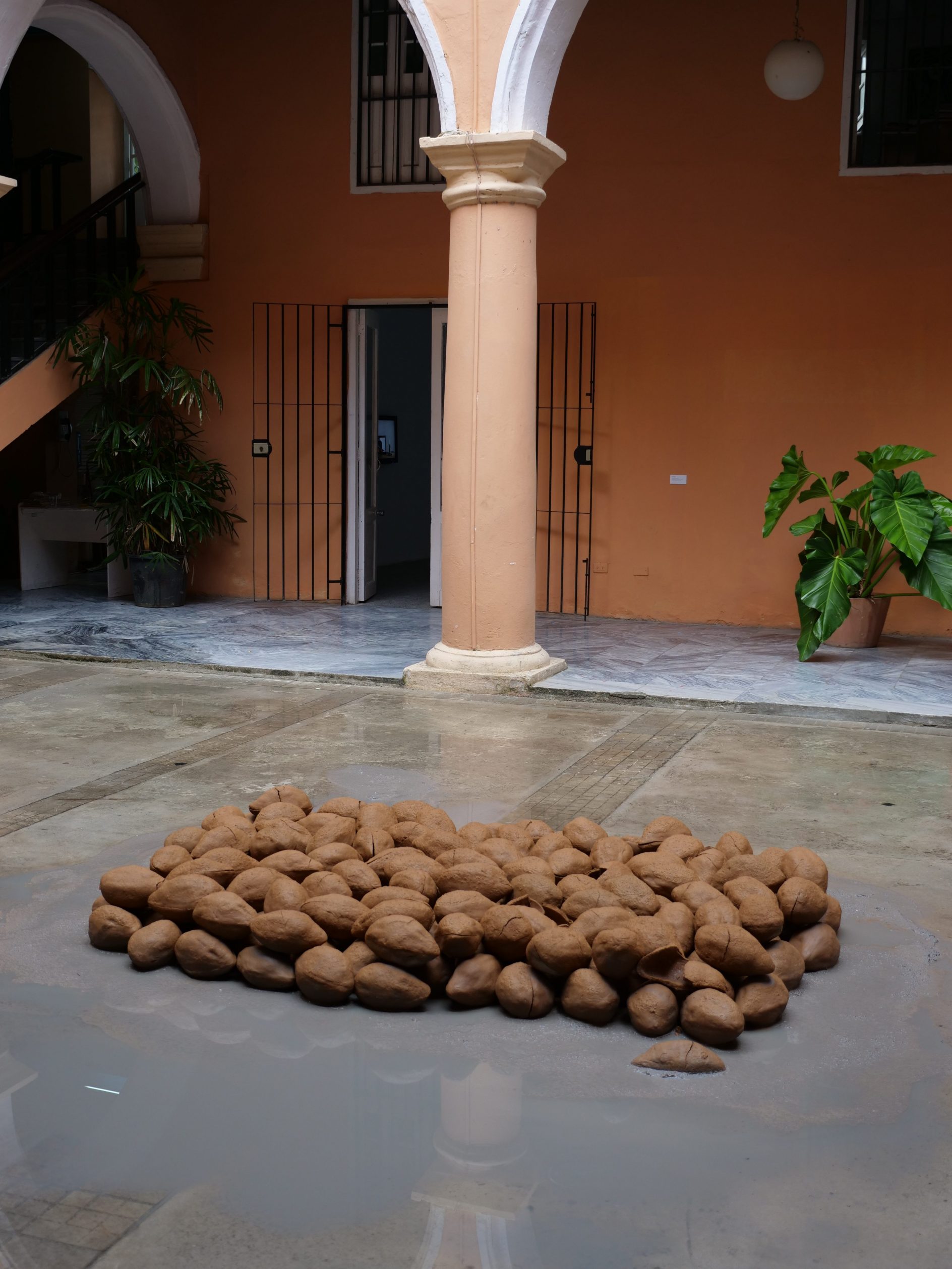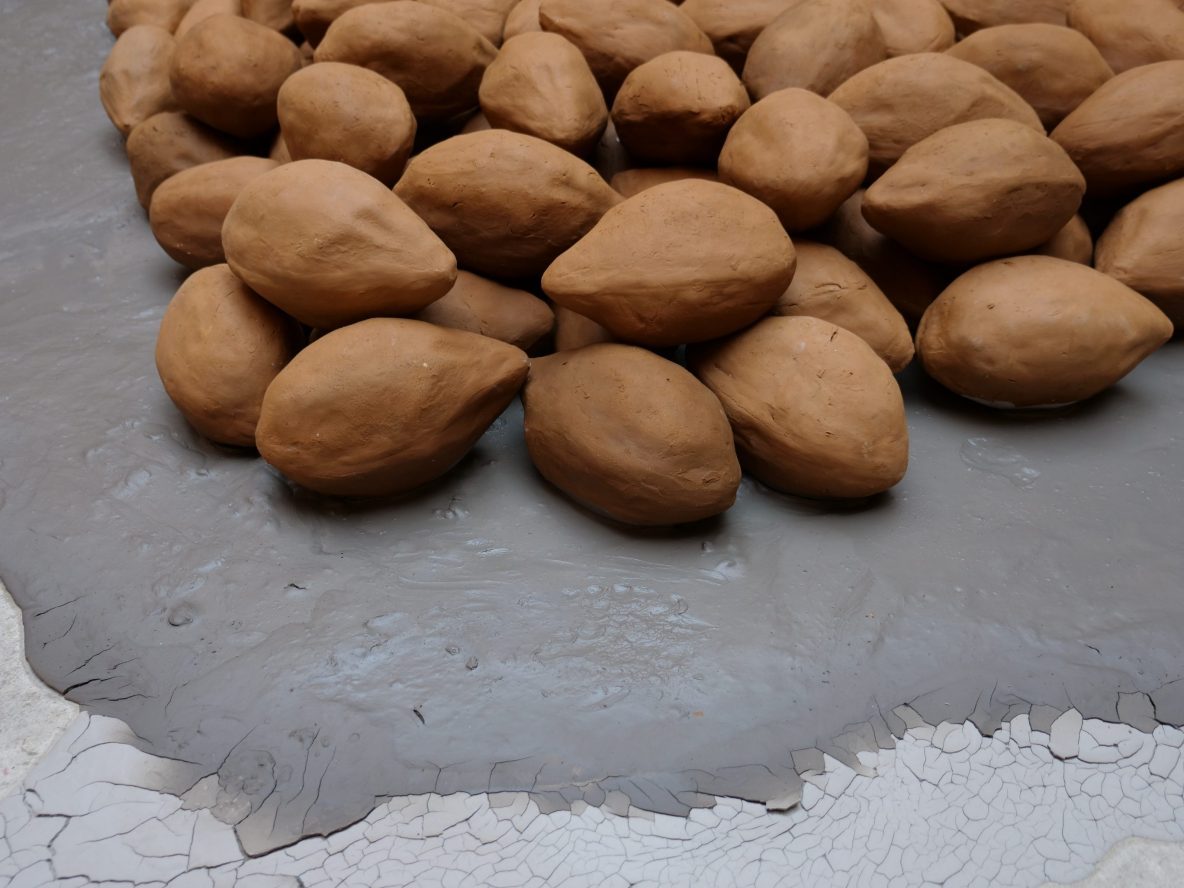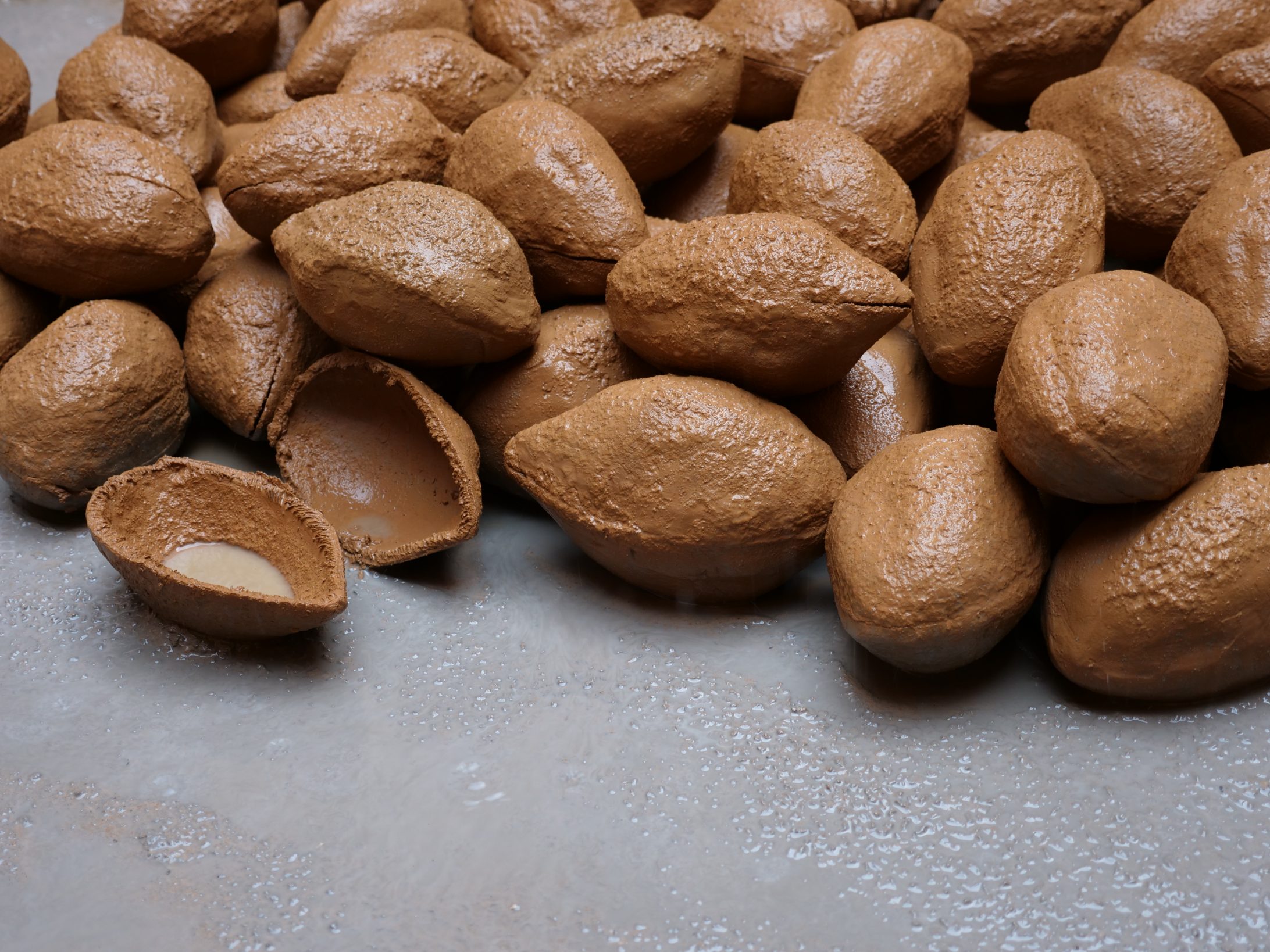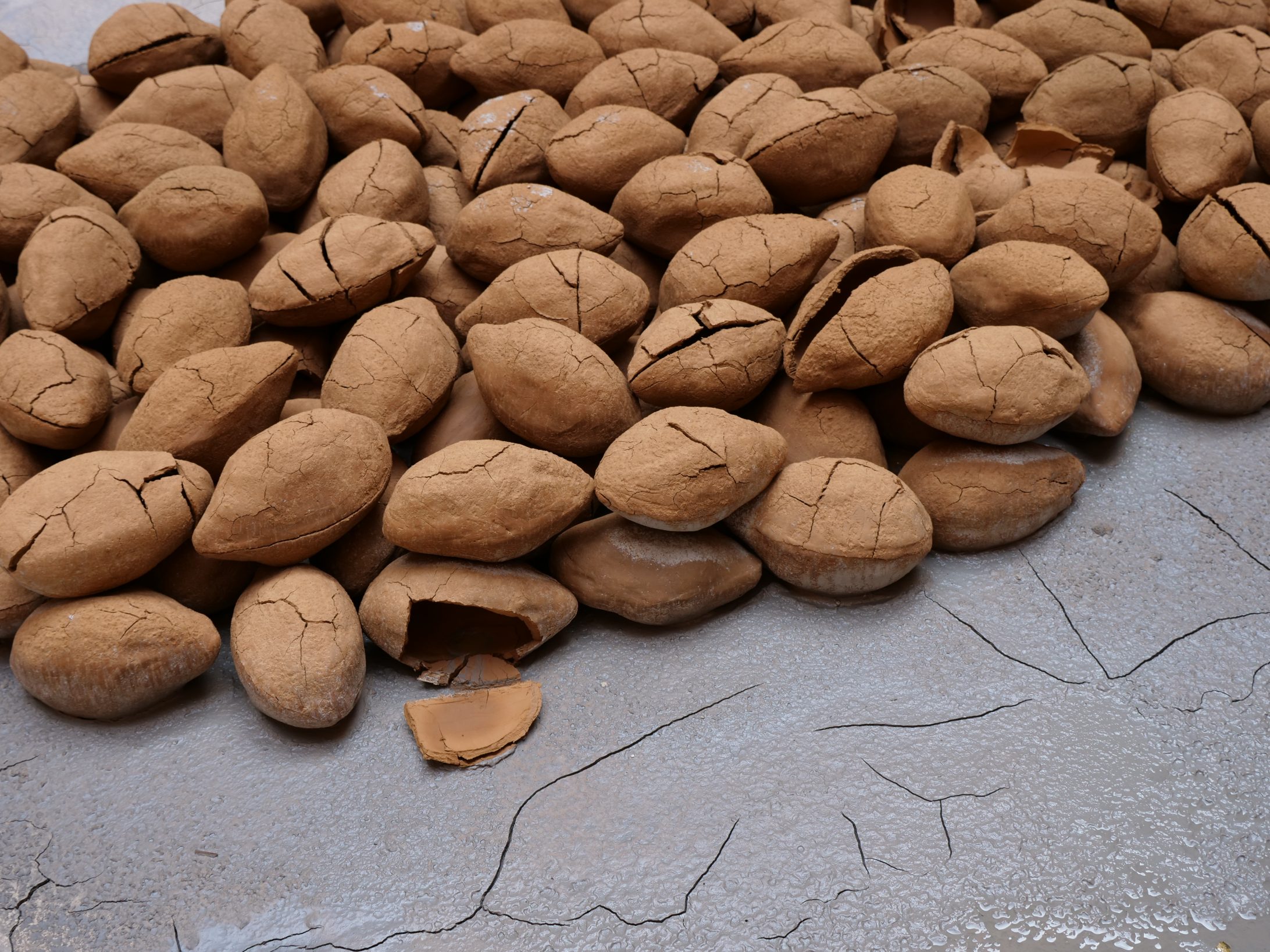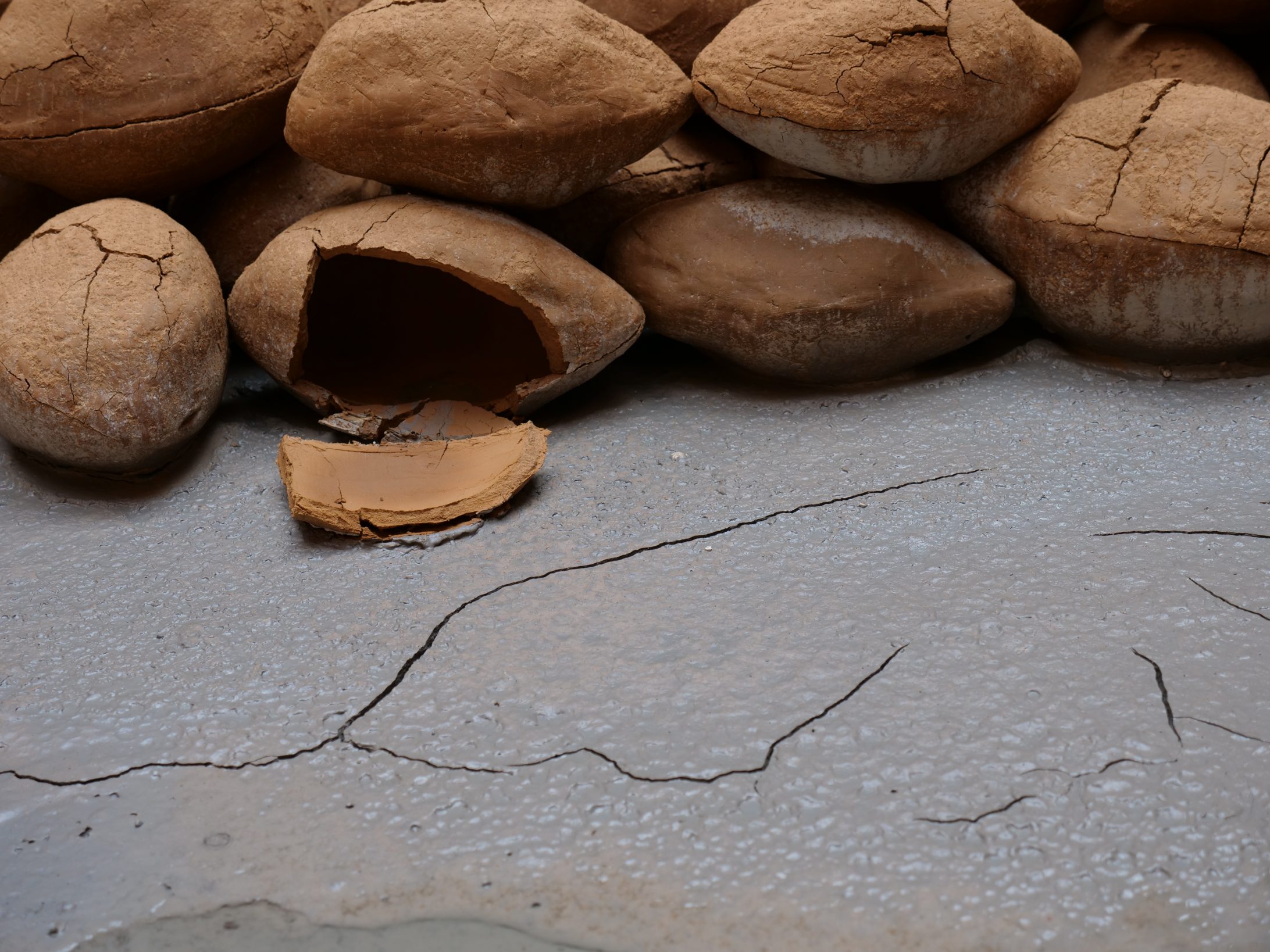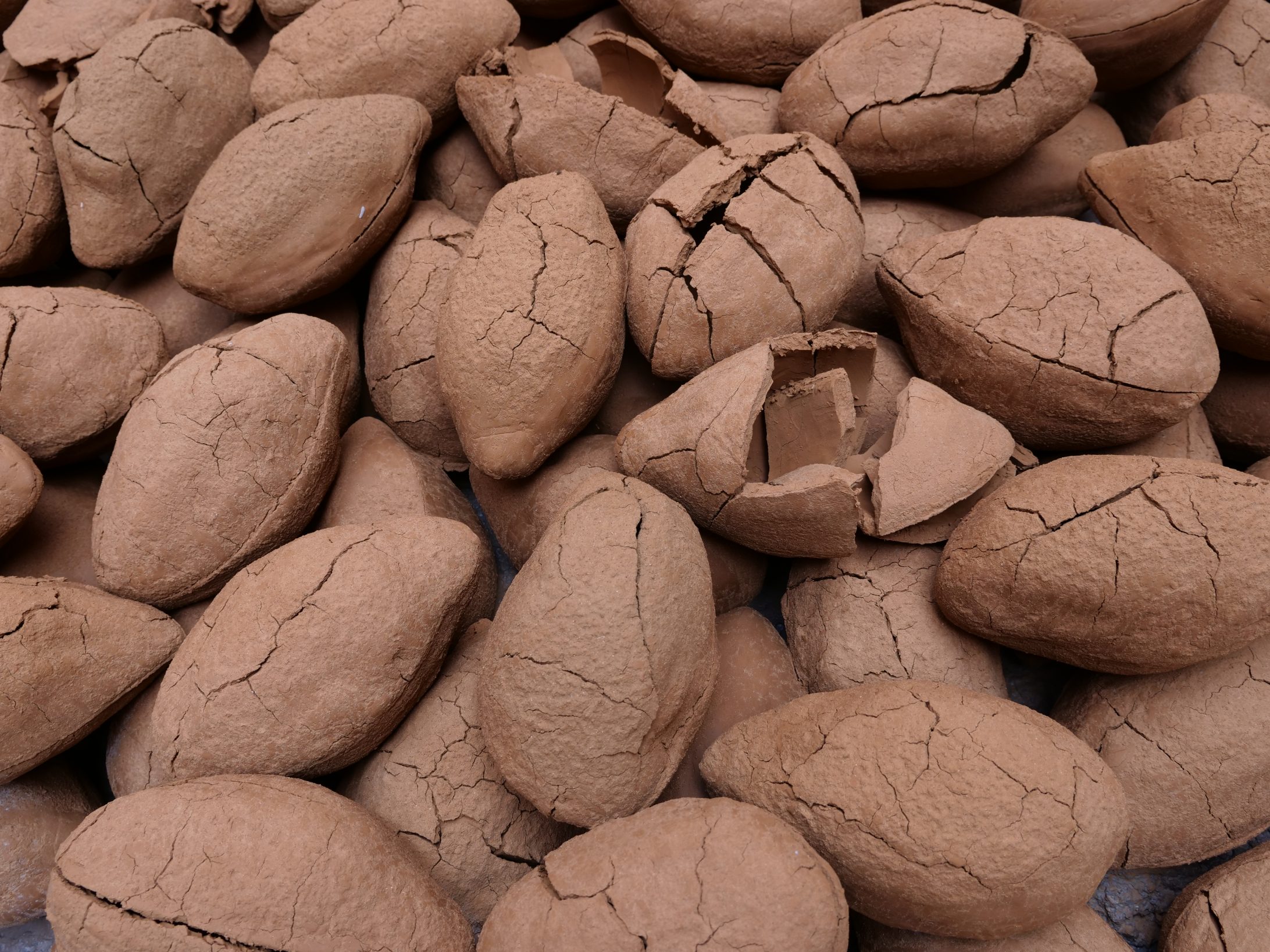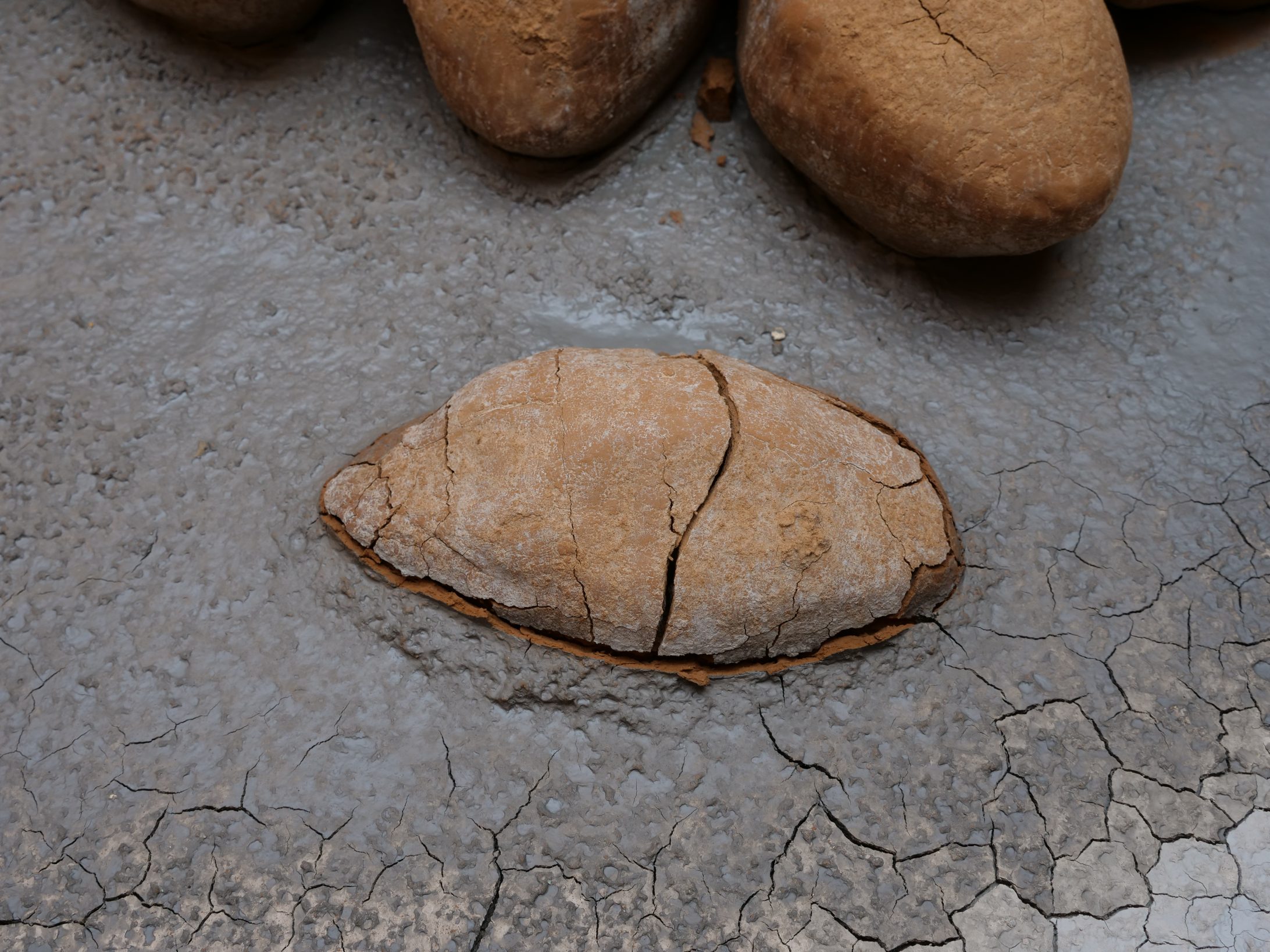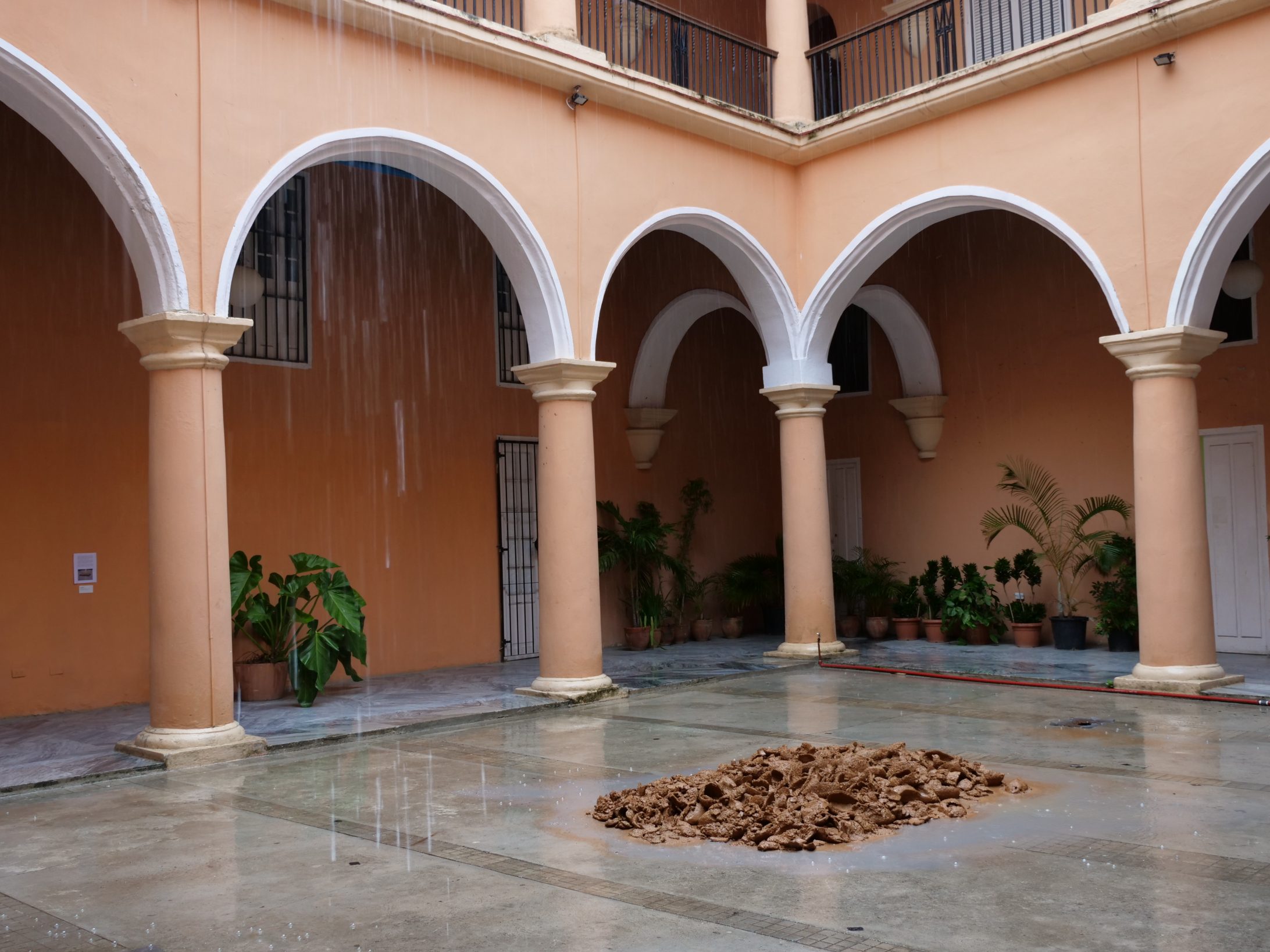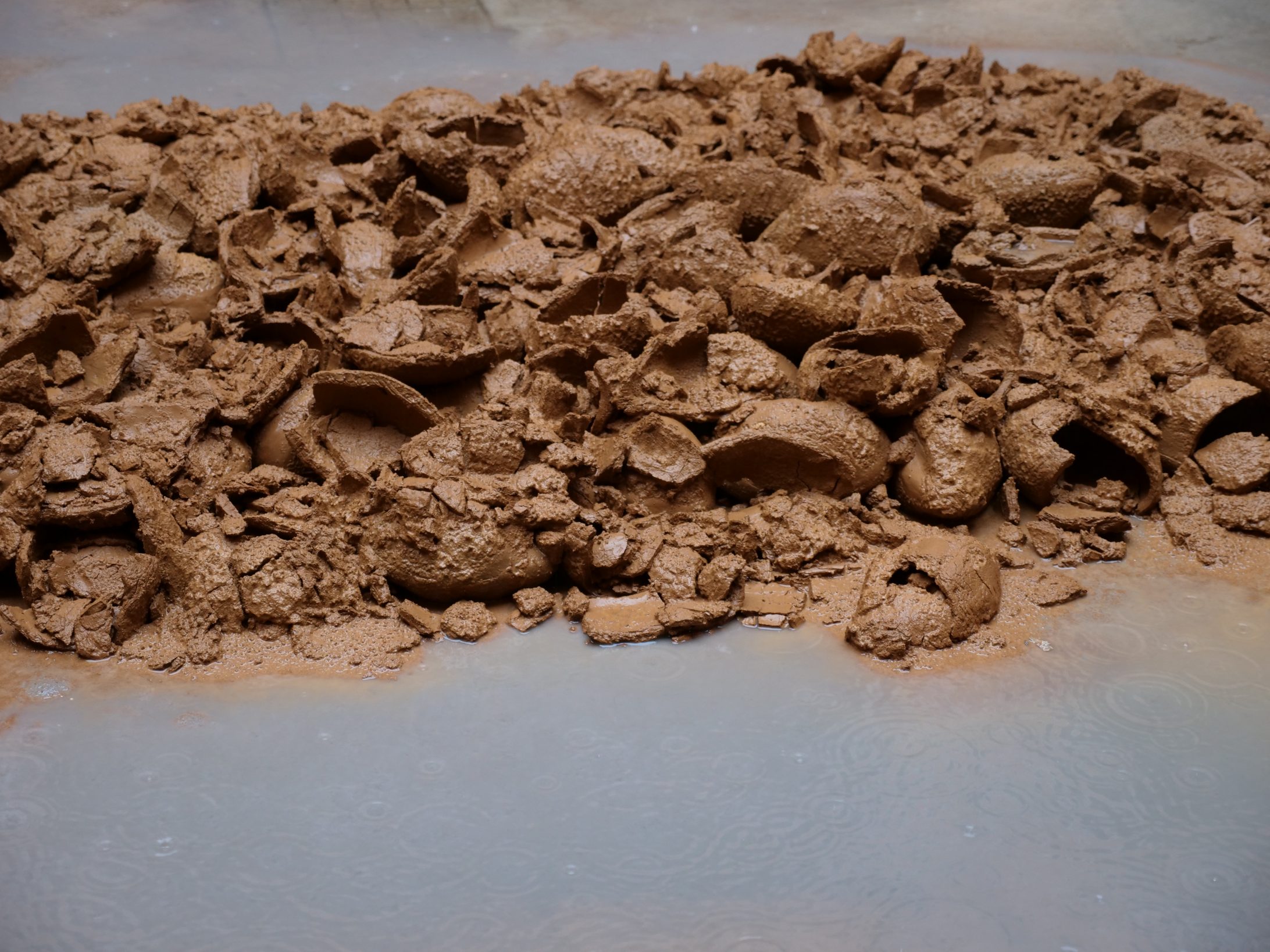 Aguas interiores was exhibited in the Rendez-vous exhibition, organized as part of the 2017 Biennial of Lyon (France), Centro de arte contemporáneo Wifredo Lam, Havana, Cuba